CH. Bach Perchance To Dream


"Hope"

Born July 28, 2008. PennHip 0.50 / 0.50, vWD clear, MDR1 normal, Thyroid normal, CERF normal, Collie Eye Anomaly normal, Degenerative Myelopathy normal, full dentition, 15" tall and 26 lbs. White-factored and Bi-factored. Pedigree. 

Hallmarks Halley's Comet
"Halley"
Born April 2011. Height 15", weight 25 lbs, PennHip 0.39 /0.36, eyes normal with 2 abnormal eyelashes, Thyroid normal, MDR1, vWD, CEA, DM, all normal, dentition, missing premolars. Pedigree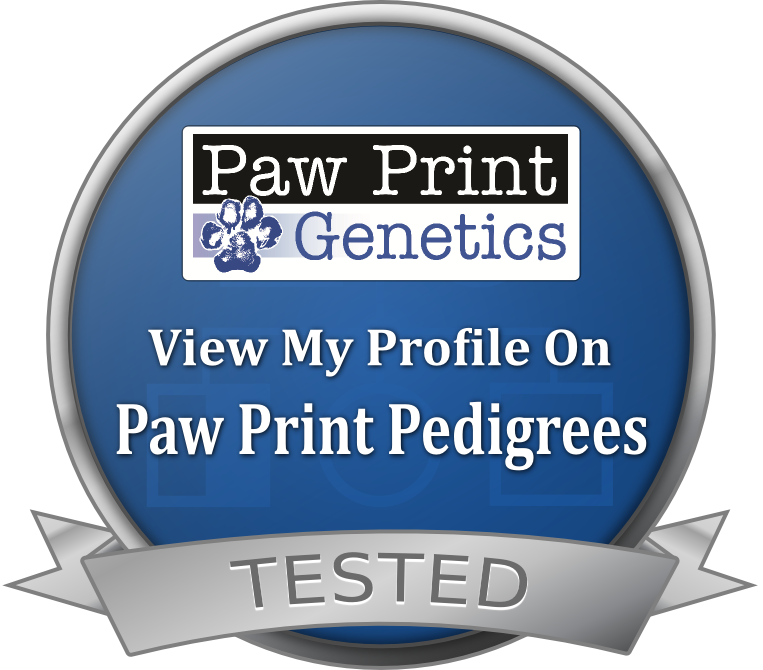 Yankee's American Pride
"Little Bit"
Born February 26, 2013. PennHip  0.35 /0.46, vWD, MDR1, Collie Eye Anomaly, Degenerative Myelopathy all clear by parentage, thyroid hypothyroid, CAER, normal w/ distichiasis (one abnormal eyelash). Pedigree

Granite Gable's Annie Get Your Gun
"Annie"

Born August 2013. Height 12.75", weight 18 lbs, PennHip 0.51 / 0.56, eyes normal, thyroid normal, MDR1, vWD, CEA, DM, all normal, dentition full with abnormal upper incisions. Pedigree